The skin positivity movement is one of the best things to come out of social media and one project making major waves across Instagram right now is Sophie Harris Taylor's.
The photographer has produced a photo series, Epidermis, which features 20 images of bare-faced women showcasing their common skin conditions including rosacea, acne and hyperpigmentation in all their glory. It's a completely refreshing and much welcome move in the age of filters and Facetune.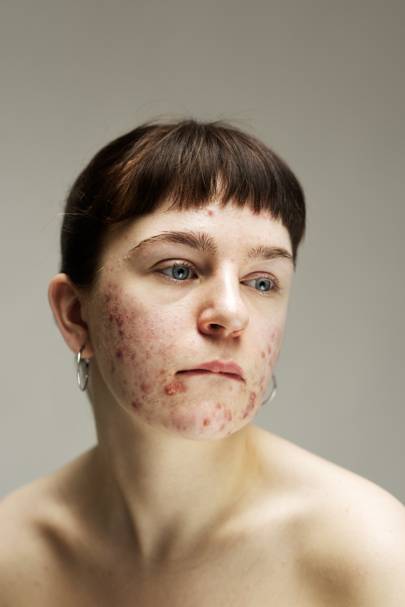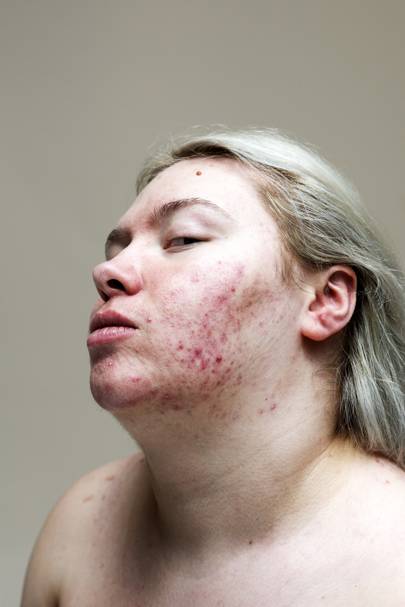 Speaking to GLAMOUR about the project, Sophie explained that it evolved from her own life experience. "I began to reflect on my own past and feelings towards my skin, I'd suffered from severe acne. Back then, there were no idols, role models and people to look up to who had anything but flawless skin, which obviously meant I struggled with my own self image," she said.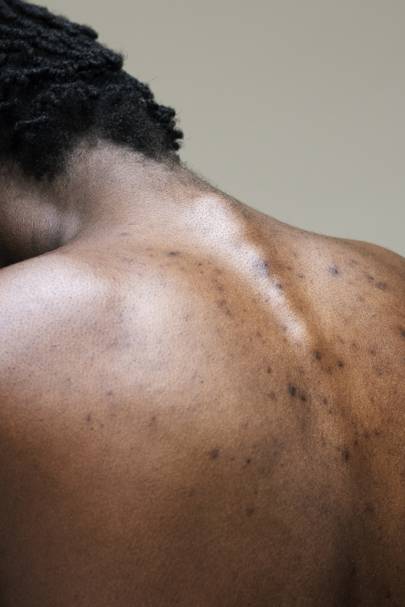 "We've come a long way since then, what with body positivity and generally people speaking out about beauty standards and promoting diversity. However, I still felt that there was a lack in representing skin in an honest and open way.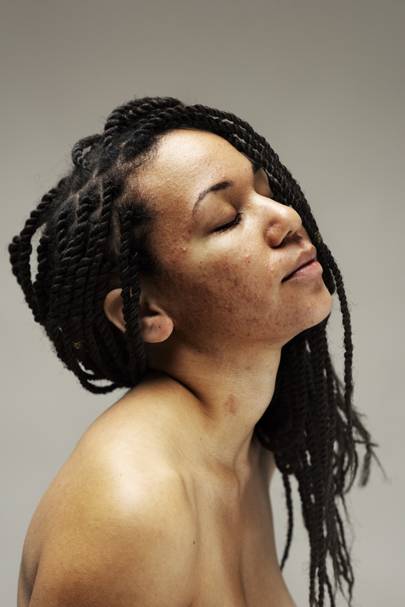 "We were starting to use larger models and see stretch marks appear on ads but still air brushing facial skin so it looked inhuman. We live so much of our lives online, we shop online, we date online, we seem to be able to open up and voice our opinions much more freely online, that perhaps for some people its a lot easier to have these honest conversations behind a screen.
"Epidermis for me was a way of showcasing beautiful women in skins less often seen."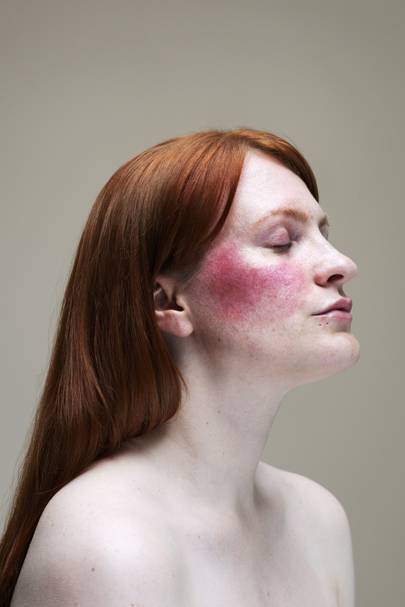 Sophie used social media to cast the models in her series and says many found the experience completely 'liberating'. "Anyone agreeing to partake knew that it would be makeup-free," she said. "However, for some of these women, this experience was something quite daunting as they'd struggle to even leave the house without makeup, so to do so in front of the camera was at first a real challenge but often actually became incredibly liberating."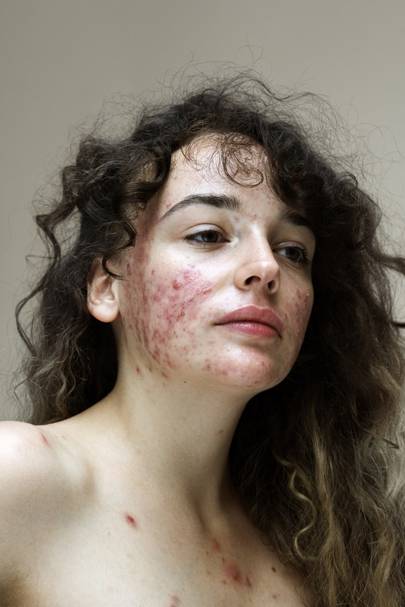 What started as a small passion project for Sophie has completely blown up on social media and the talented photographer says the feedback that means the most is from the women featured in the photographs, as well as other people going through similar skin conditions. "I've received hundreds of incredible messages from people all over the world telling me how much they can resonate to the work and how thankful they are for seeing these images," she said. "It seems it's making others feel less isolated with their condition and inspired to embrace their skin."
I tried Miranda Kerr's 6-step organic skincare regime and it's the best thing that's happened to my face
All the women featured were interviewed post-shoot and despite feeling quite vulnerable and insecure prior to the shoot, it was a totally different story afterwards. "I think the importance and aim of the work is opening up the conversation about skin and normalising skin conditions which are so rarely seen and often hidden behind a mask of makeup," Sophie said.
We couldn't agree more and we hope to see more women celebrating their natural beauty across social media on the back of this.