Hannah Brown is not afraid to speak her mind.
The Bachelorette star has had fans cheering for her clapbacks this season, both on and off the screen. During the reality show's infamous Fantasy Suite episode, which aired on Monday night, Bachelor Nation watched as Hannah fired back at Luke Parker over his sex-shaming comments.
"If you told me you were having sex, or you had sex with one or multiple of these guys, I'd be wanting to go home, 100 percent," Luke told Hannah on their date. "But if that's something you're not going through then I'm just going to continue to grow the relationship and move on." 
"Just being real, I can understand a slip up, but like, with all of them? I mean that's kind of where I was going with that," Luke later added. "If you were just like, you know what, I'm gonna just have sex with everyone and see what it's like, then yeah I would be like, OK, I'm gonna talk to you, but you know what, I'm outta here."
In response, Hannah defended herself, telling Luke, "The words that you're saying are just like really not OK. They're just not OK."
She later added, "I've prayed so much for clarity, and I feel like I've finally gotten clarity on you, and I do not want you to be my husband." 
As Hannah continues on her Bachelorette journey, let's take a look back at all of her best clapbacks!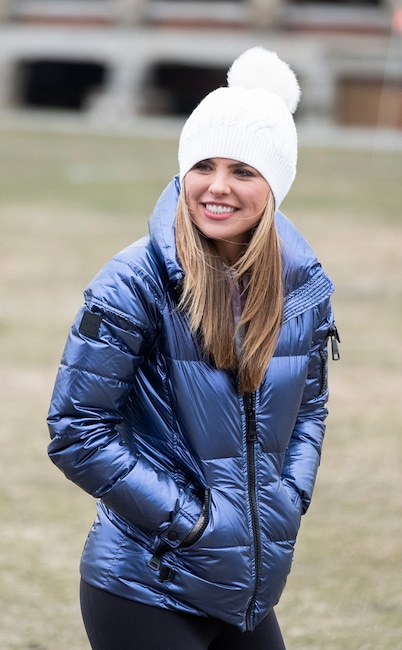 ABC
"I Refuse to Feel Shame"

In late June, Hannah took to Instagram to respond to critics in a powerful message.
"I refuse to not stand in the sun. I refuse to feel shame. I refuse to believe the lies and evil that flood my comments," Hannah began. "I am standing firm in believing that maybe God wants to use a mess like me to point to His goodness and grace. But dang, it's hard. The amount of hate I and the men on this journey with me receive…it's chilling to know so many people want to spread hurt so recklessly. We all fall short of the glory of God…we just happen to do it on national television." ⠀⠀⠀⠀⠀⠀⠀⠀
"I've realized that a lot of the things that Satan uses to hurt me, come in the form of many of your comments— he uses a grain of truth to steer to evil lies. 'You're not enough, you're dirty, you're dumb, you're immature, you're not worthy…'. It's upsetting to get messages from Christians telling me I give Christians a bad name," she continued. "I've lived my life for the world to see and judge and absolutely, I'm hot mess on a stick, I blew it a few times…but I refuse to believe I give Christians a bad name. I'm an imperfect human. Who is yes, also a Christian. And God has a master plan for all the failures I continue to learn and grow from to work out for good, and for his glory."
Don't miss E! News every weeknight at 7, only on E!
var fbstarttime = new Date(); !function(f,b,e,v,n,t,s) { if (f.fbq) return; n = f.fbq = function() { n.callMethod? n.callMethod.apply(n,arguments):n.queue.push(arguments) }; if (!f._fbq) f._fbq = n; n.push = n; n.loaded =! 0; n.version = '2.0'; n.queue = []; t = b.createElement(e); t.async =! 0; t.src = v; s = b.getElementsByTagName(e)[0]; s.parentNode.insertBefore(t, s); }(window, document, 'script', 'https://connect.facebook.net/en_US/fbevents.js');
fbq('init', '1611373942516879'); fbq('track', 'PageView');
var fbendtime = new Date();



Source link