We never get tired of watching adorable animal videos on YouTube, or scrolling through Instagram accounts of our favorite furry friends.
So, we were ecstatic when we learned that there was a category for Animal Star of 2018 at this year's E! People's Choice Awards.
While social media can sometimes feel like a breeding ground for unnecessary negativity, animals just being animals always makes the internet a bit brighter. Don't you agree?
The five finalists this year are serious social media celebrities, which is why they are battling it out in this category for the 2018 People's Choice Awards.
Lil Bub, Crusoe the Celebrity Dachshund, Gone to the Snow Dogs, Cole and Marmalade, and April the Giraffe are all up for the award this year and they are all so adorable.
With so much cuteness on each account we simply can't pick a favorite.
Whether it's a photo of a dapper dog all dressed up, or a cute kitten with its tongue hanging out, we can't help but smile.
We are constantly engrossed in vlogs of cat brothers or Siberian Huskies just going about their days, and now you can be too by scrolling through our gallery below.
While voting for this year's PCAs has come to a close, you can still sound off about which furry friend is your favorite in our poll.
Before you make your final decision between each of these amazing animals, allow us to introduce you to each and every one of them. Prepare yourself though because oohing and aahing will happen as you look at these precious photos.
We've compiled some sweet pictures and fun facts about all the finalists to help you make up your mind, so pay attention and then cast your vote for the best Animal Star of 2018.
Don't forget to tune into the People's Choice Awards on Nov. 11 to see if your favorite takes home the trophy.
Lil Bub

This precious cat has become quite the internet sensation over the years and it's because she is so freaking cute. Lil Bub, who has an extreme case of feline dwarfism, first skyrocketed to internet fame in 2012 and she has been a hit ever since.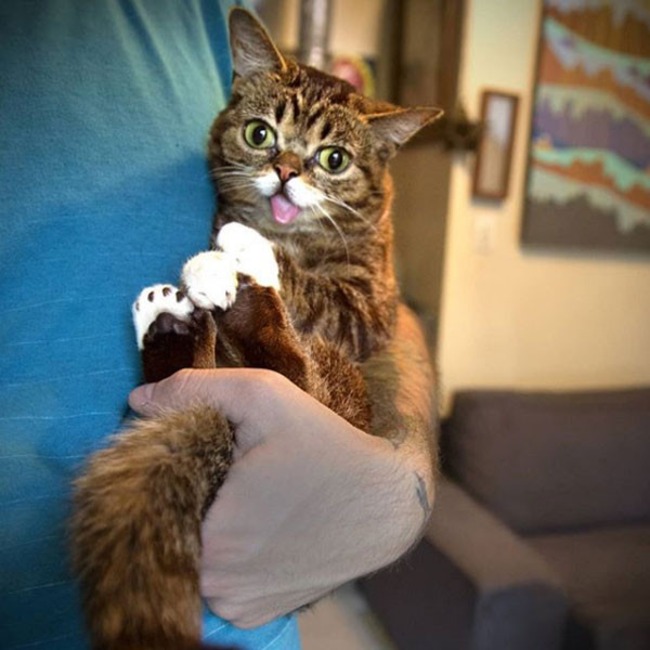 By spring 2012, photos of the tiny kitty—that owner Mike Bridavsky posted to Tumblr the year before—had made the front page of Reddit and the adorable animal quickly became a social media celebrity.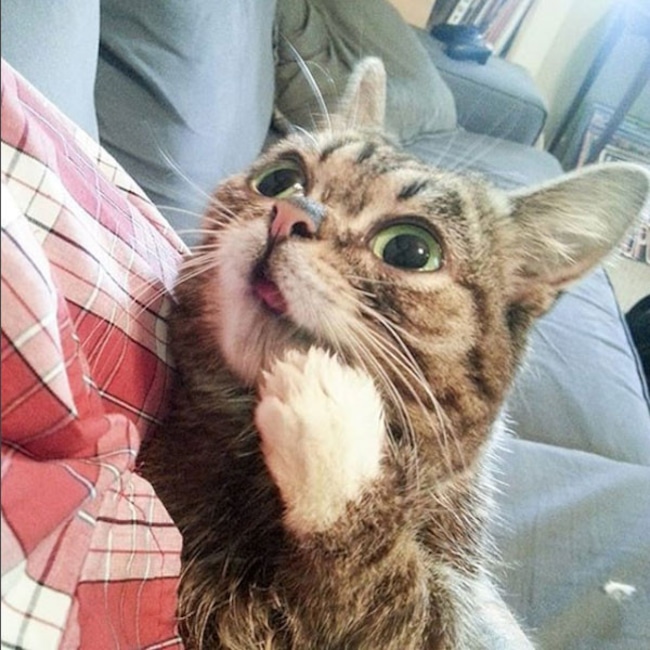 Bridavsky took Lil Bub in after she was found in a tool shed in July 2011. The cute kitten was the runt of a feral litter, and has a series of genetic mutations that cause her eyes to bulge and her tongue to stick out, which sounds scary, but is actually super adorable.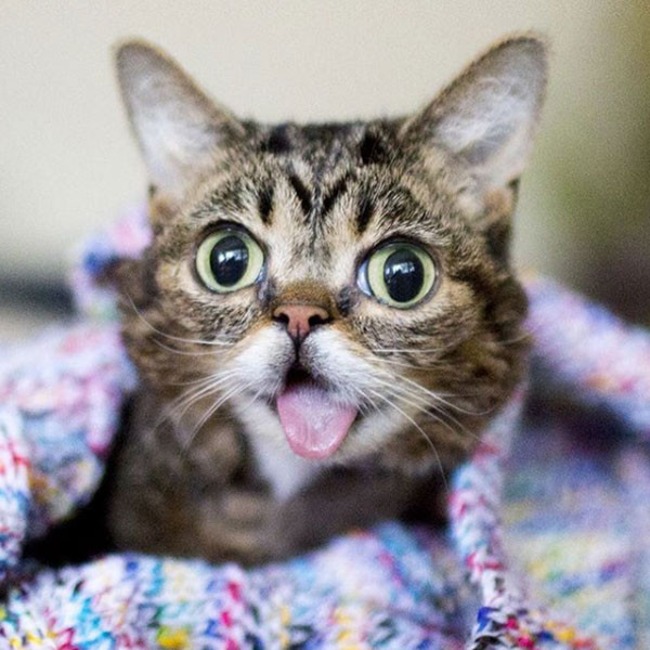 Lil Bub also has no teeth, extra toes, and is the only cat in recorded history to have osteoporosis, which is a rare bone condition that causes bones to harden and become denser.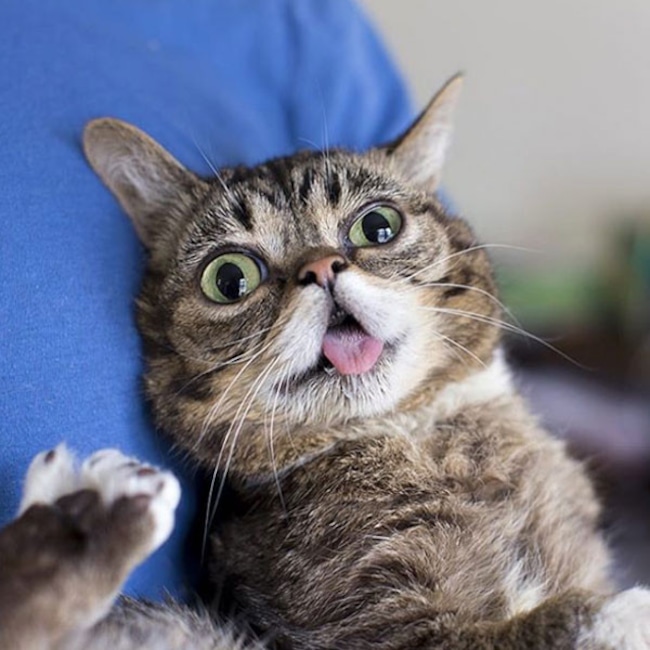 Despite all of these issues, the sweet feline has amassed quite a following across various social media platforms. Lil Bub has almost three million likes on her Facebook page and just under two million followers on Instagram. She's hilarious and therefore we can't help but like her pictures on a regular basis.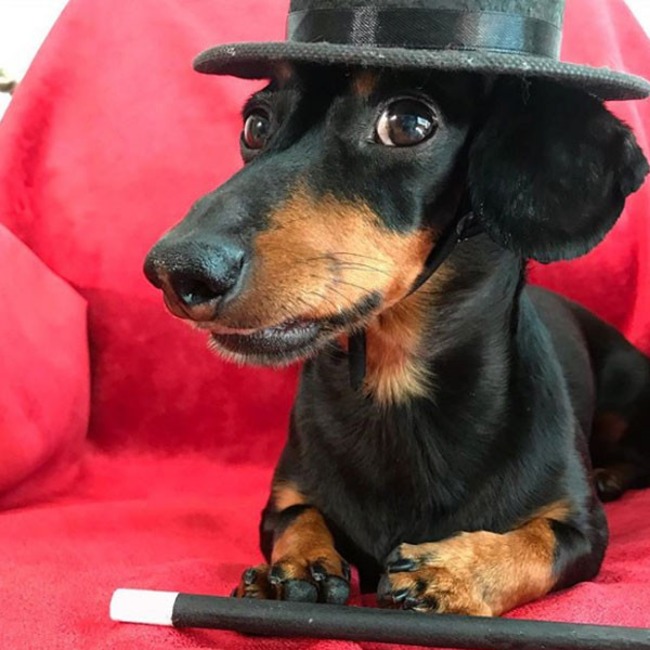 Crusoe the Celebrity Dachshund

Crusoe the Celebrity Dachshund loves a good costume and therefore we love him even more. The precious pup is often seen on Instagram and YouTube sporting adorable outfits and fans can't get enough of him.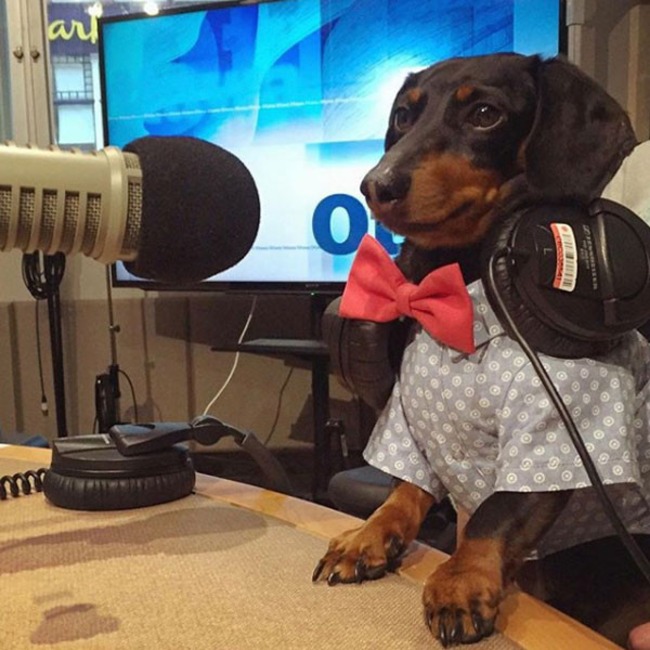 The dachshund was named after fictional adventurer Robinson Crusoe because of his lust for life and natural curiosity. Isn't that awesome?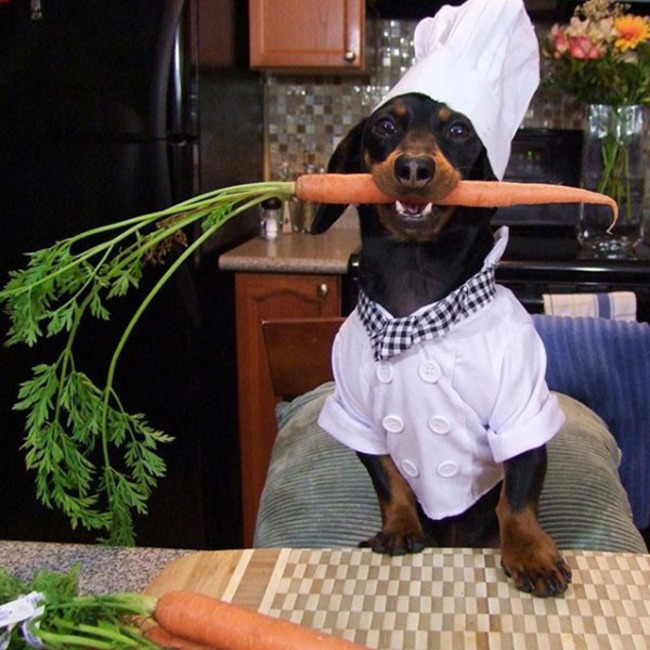 On his YouTube page, owners Ryan and Lauren often post vlogs or parody videos of their furry friend and again we can't stop watching.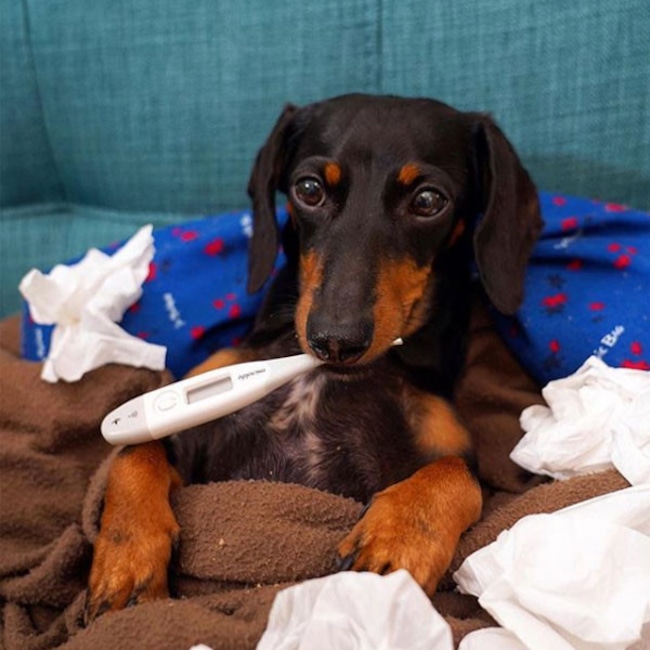 Crusoe underwent back surgery in 2016 for inter-vertebral disc disease and had a ruptured disc removed. Since then, he has made a full recovery and continued to brighten up his fans' days on a regular basis.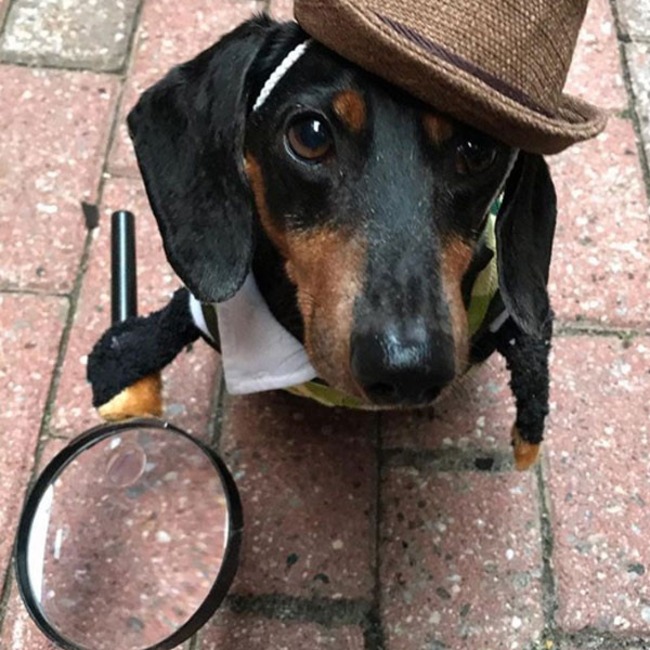 Over the years, Crusoe has amassed over 2.4 million Facebook likes and 2.8 million followers. The pooch is also the author of a self-titled book, which made the New York Times bestseller list!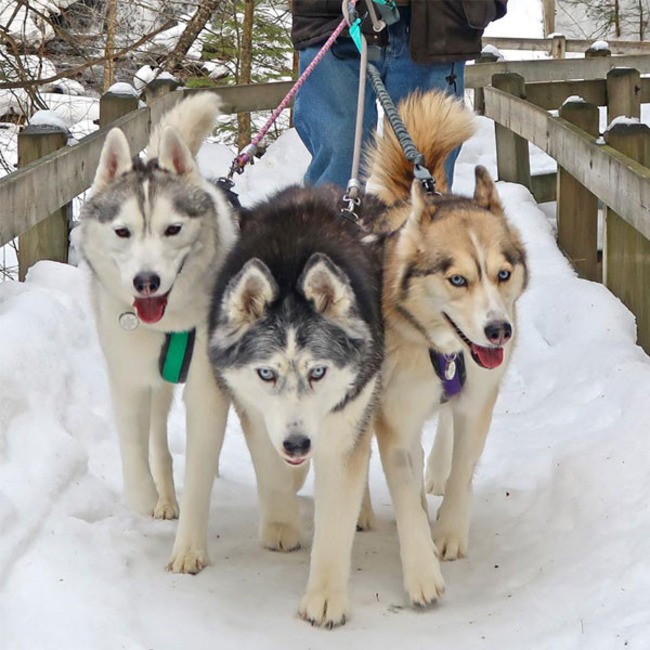 Gone to the Snow Dogs

Gone to the Snow Dogs is an account that focuses on three Siberian Huskies named Shelby, Memphis, and Oakley. There was originally a fourth dog, Shiloh, who passed away in January 2013.
After Shiloh's passing, owners Jessica and Jamie bought Memphis from a friend and fans instantly fell in love.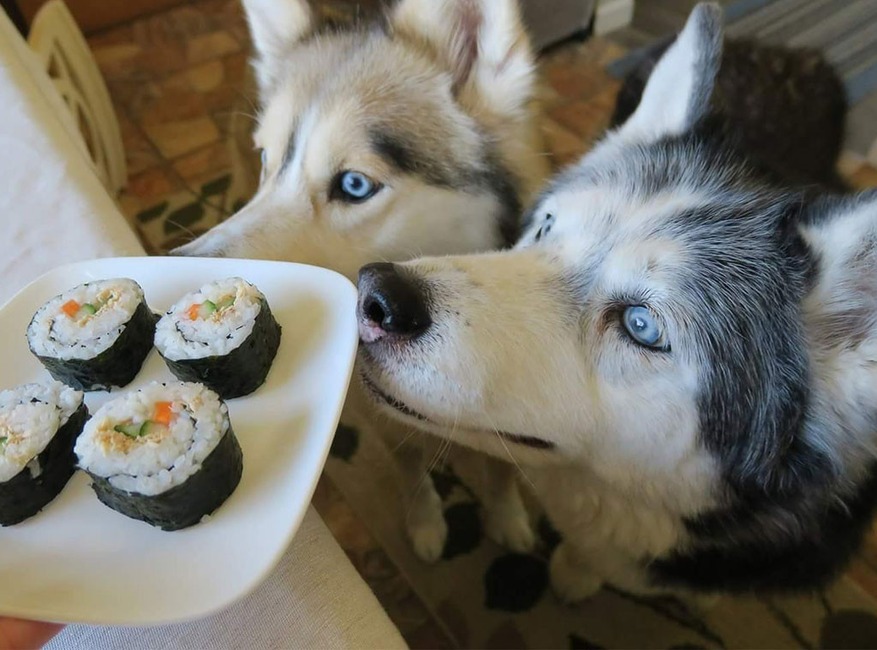 They got Oakley (right) in 2012, because her owners at the time—who first found her at a shelter—didn't have much space or time to care for her. Luckily for dog lovers on social media, Oakley hit it off with the family almost instantly and loves being in front of the camera.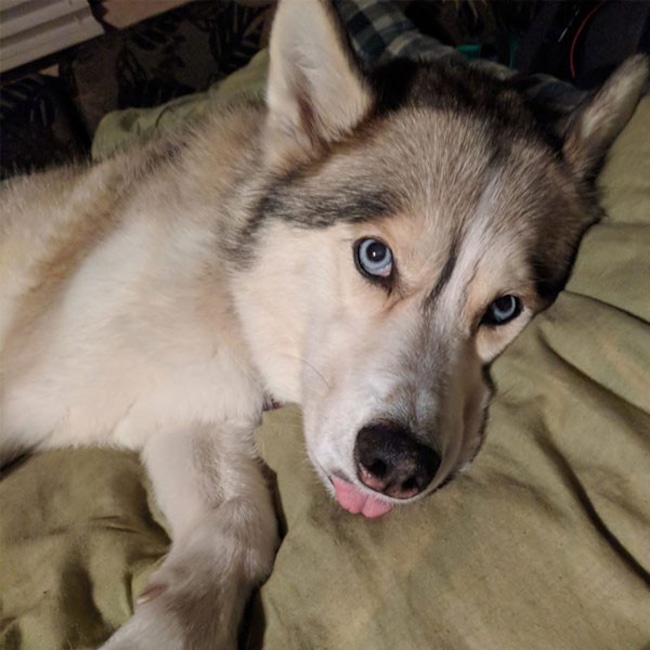 Shelby joined the family not long after Shiloh did, so she's one of the original members of the pack. She has a a small scar above her right eye and below her right ear, because her mother attacked her the day before Jessica and Jamie picked her up from the breeder. It might not be a pretty story, but the scars give her even more character.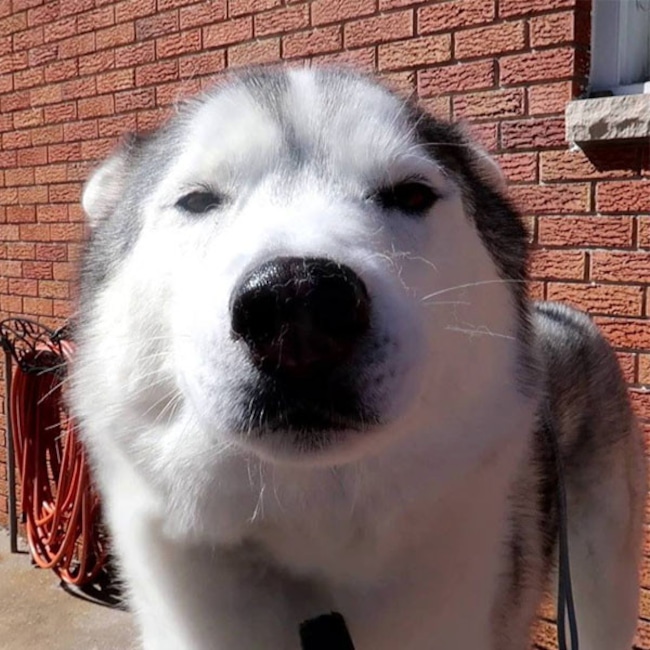 While some of the dogs came from bad backgrounds, they're loving their lives now and ham it up on Instagram all the time. They couple posts three videos a week on YouTube, where they've amassed over 670,000 subscribers. Their channel is full of dog vlogs, DIY treat tutorials, and more and we can't stop tracking this family of pups.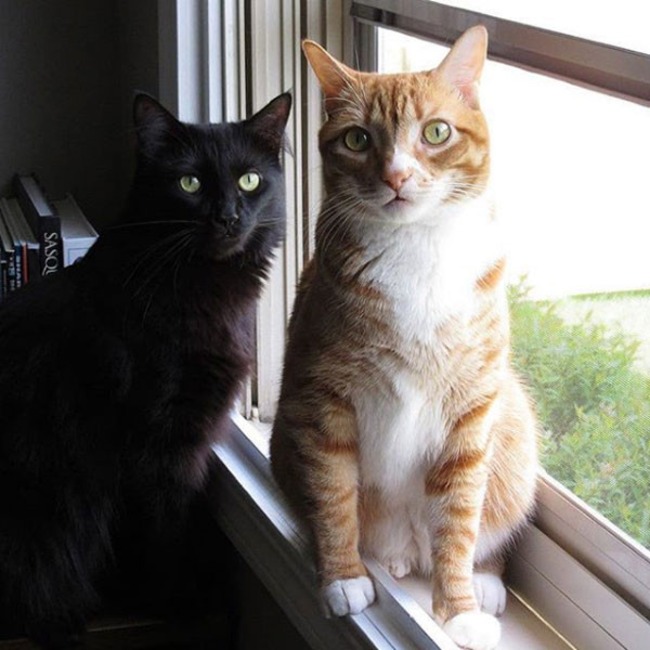 Cole and Marmalade

The funny felines that make up Cole and Marmalade's social media accounts have been internet sensations for years now. Their owners, Chris Poole and and Jessica Josephs, often upload vlogs and skits involving their funny felines that make followers laugh for hours.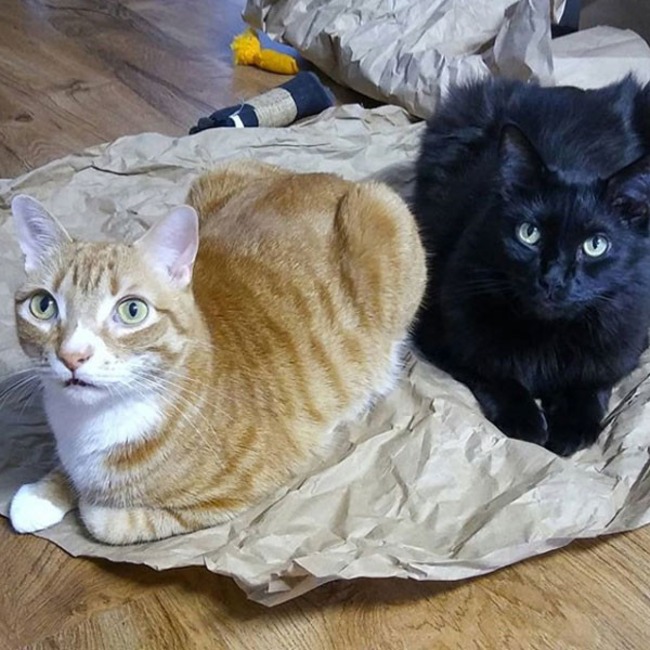 Cole (right) is older than Marmalade (left) by about a year, but they are both youthful and fun to watch. The couple took Cole in after a friend found him all alone at a busy intersection and, for fans of the cat account, it was the best decision ever.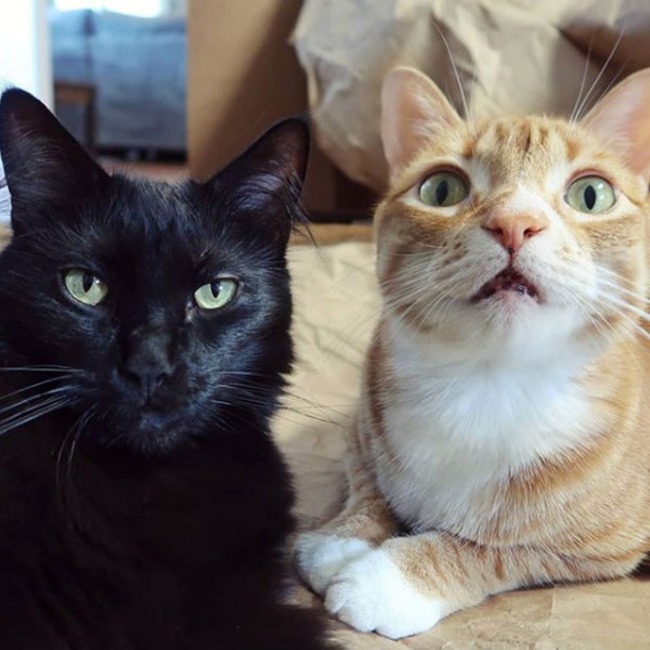 The owners believe Cole is a Turkish Angora, but don't know for sure, since they found him on the side of the street. No matter what type of cat he is, the furry friend is a star based on his looks and frequent scene-stealing picture moments.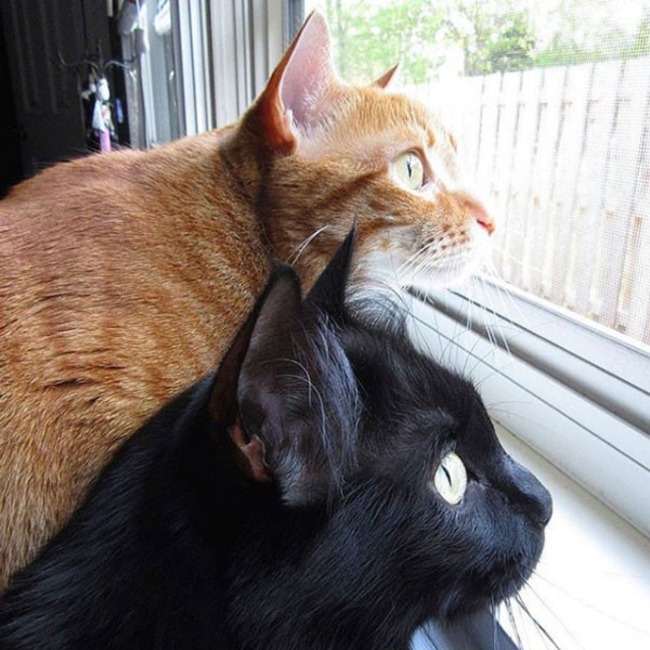 Marmalade is a short-haired tabby who has struggled with some serious health problems. In 2014, he was diagnosed with cancer, but had the tumor removed and underwent chemotherapy. Now, he is in remission. He doesn't let his health issues keep him down and looks happy more often than not on this fun cat Instagram account.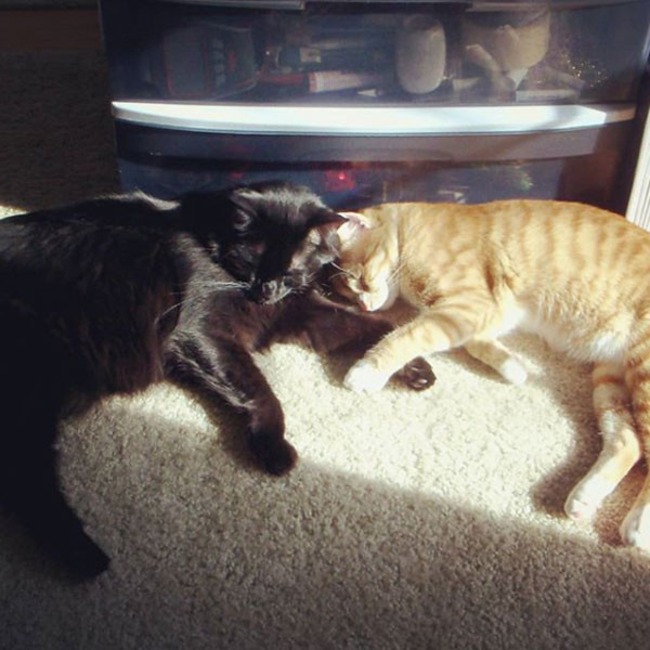 The adorable animals have had their share of issues over the years, but they get along so well and star in some totally precious and hilarious videos. They've each won Friskies Awards, and Marmalade was even featured on the cover of Modern Cat magazine.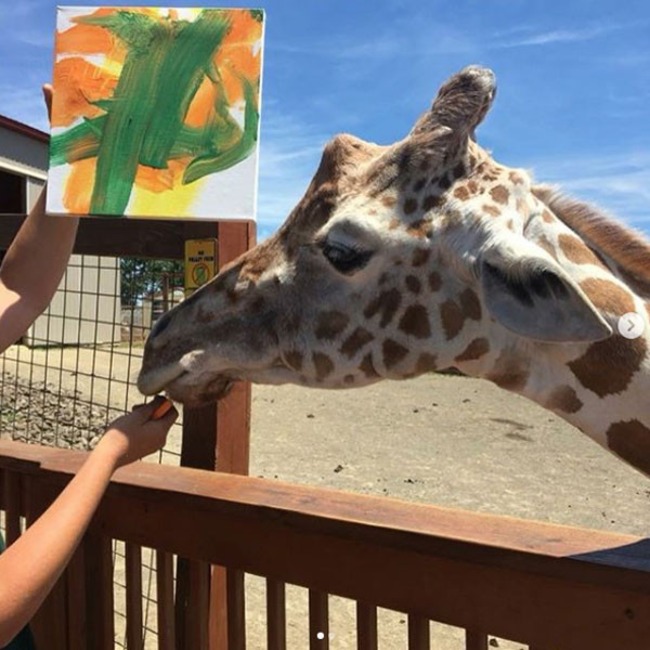 April the Giraffe

April the Giraffe's rise to internet fame all started after she got pregnant. She currently lives at Animal Adventure Park in New York where she mated with a giraffe named Oliver, who is three years younger than her.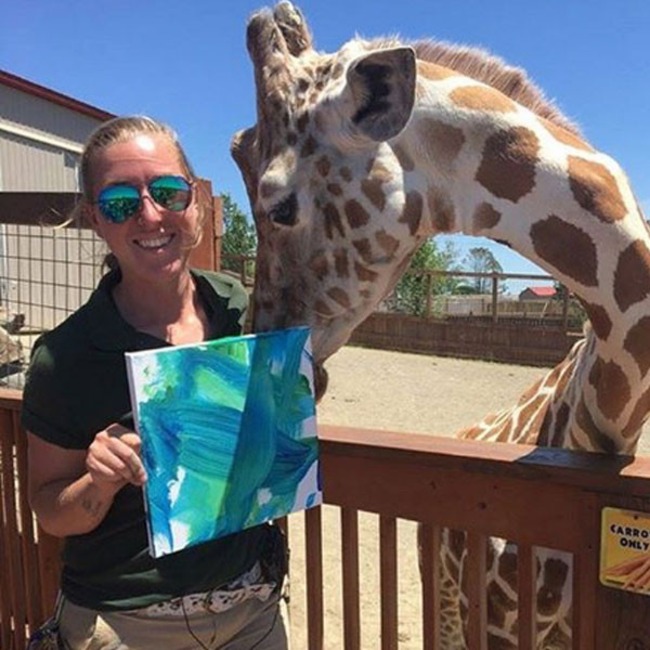 The park began monitoring April's pregnancy on a live stream in 2017, which ended up making her a viral sensation.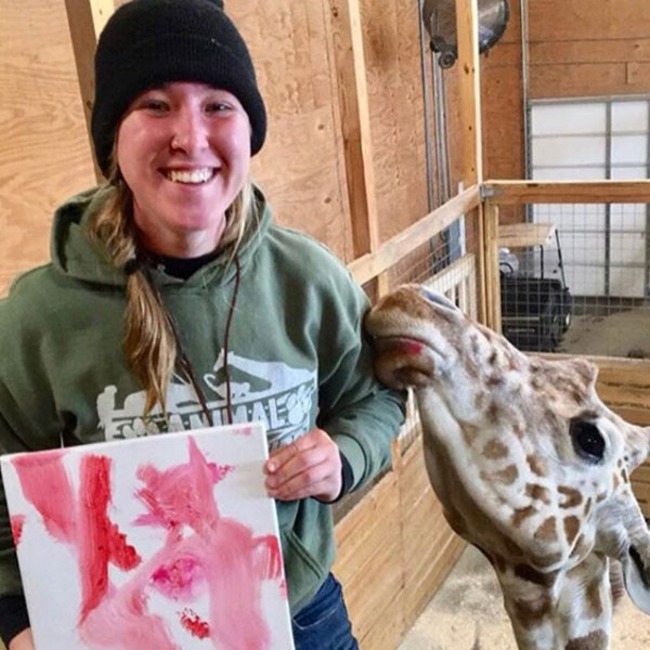 1.2 million people tuned in to watch the YouTube live stream of April giving birth, which was even sponsored by Toys R Us and Babies R Us.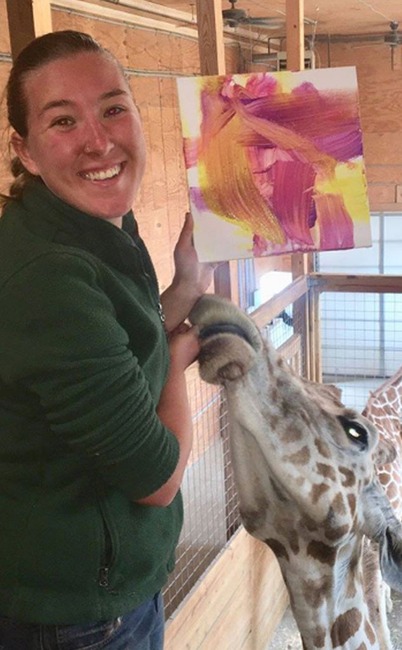 Earlier this year, Animal Adventure Park announced April was pregnant again, so fans are sure to be checking in on the live stream throughout her 15-month gestation period. But at the end of October, her most recent son, Tajiri, will be moving from the New York park to a different facility located in North Carolina, which is super sad.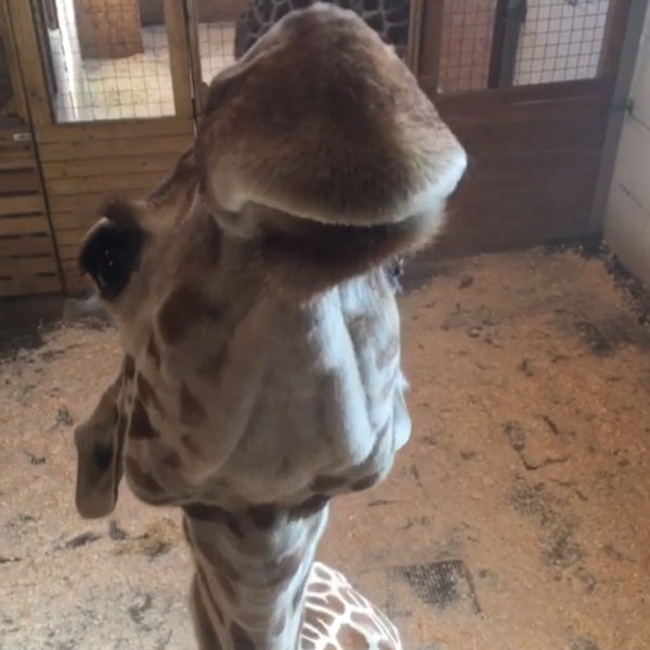 When April isn't having babies, she is painting. Yes, she paints! In fact, Animal Adventure Park auctions off her finished artwork on their Facebook page and they've been selling for thousands of dollars. Pretty impressive for a giraffe, right?!
Now that you've been overloaded with cuteness, it's time to sound off in our poll below. It's hard to pick just one favorite, but you can do it!
Watch E!'s People's Choice Awards Sunday, Nov. 11, 2018 at 9 p.m., only on E!