Every so often, a product becomes so cult that wearing it at the same time as your friend/colleague/mum isn't embarrassing but, rather, a bonding experience. E.g. the Nike Air Max, or Gucci logo belt.
This season, unfortunately for our pursestrings, the piece everyone is bonding over is the Dior Saddle Bag.
Ringing in at a healthy £2,100, it's one for the devoted fashion fans.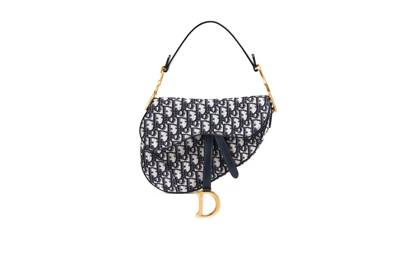 According to global fashion search platform, Lyst, the nostalgic piece has become the hottest women's product (not just handbag!) of the last financial quarter.
Having gone big on a social media campaign, on July 19 – the day it re-launched – over 100 hugely popular global influencers posted an image of themselves modelling the bag.
But the launch wasn't all rainbows and roses, with many taking objection to the fact that so few of the influencers hashtagged 'ad' or 'sponsored', or even acknowledged that the bag was a gift from the brand and part of a marketing ploy.
It is now a law in both the US and the UK for any post paid for by a brand by way of money or gifting – with the exception of endorsement – must be declared.
Fashion call-out account @DietPrada quickly picked up on the issue, asking its 800k followers "Love the @Dior saddle, but is this a low-key ad campaign or what? No #ad #sponsored or gift indications. Sketchy?"
Regardless, it seems the controversy certainly didn't affect sales…
As a result of the campaign, searches spiked 957% in 48 hours, with customers looking for both pre-owned vintage Saddles and the new Dior designs.
So was it an unethical move? Perhaps. But do #teamDior regret it? Probably not.